Our History
Sunrise Christian School was founded in 1978 as a ministry of Adelaide Christian Centre – (Sturt Street), out of the vision of the Senior Pastor, Ps. Leo Harris.
Pastor Leo's proposal to begin a Christ-centred school was endorsed by the Elders, and a School Steering Committee was established in 1977 to put plans in place for a Bible-based Christian School. Pastor Leo personally made the first donation to begin the school project, and in 1978, the first Sunrise Christian School opened its doors at Fullarton.

The steering committee got to work and in 1978, the Fullarton School was established (Prep- Grade 8). The fledgling school operated on vitally no finances and the goodwill of many. The school slowly grew and matured over a number of years. The deep commitment of parents to Christian education saw the school thrive without many of the nice things we experience today. The school was furnished with second-hand furniture, books, and resources. School facilities were small but the heart was big. Over the subsequent years, many students travelled as far south as Aldinga and as far north as Ridgehaven to attend Fullarton.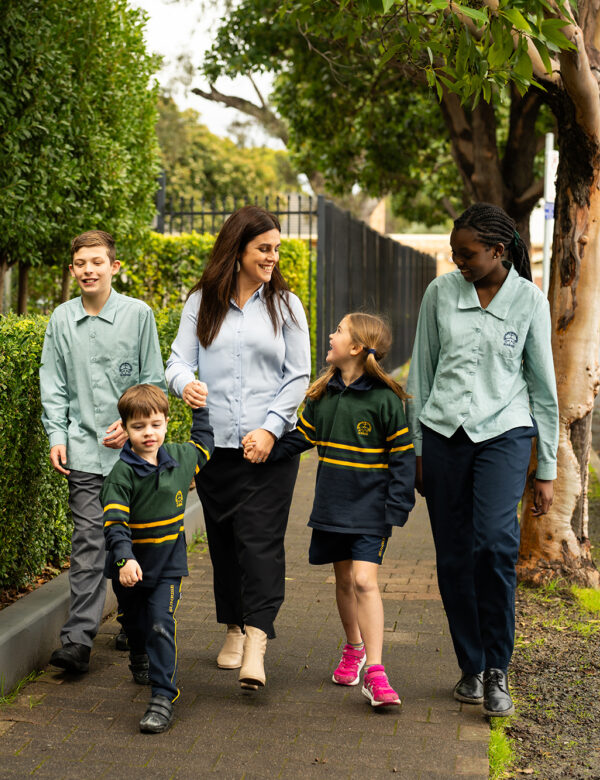 Meet Sunrise Fullarton Principal, Ms Kylie Clark

I believe Christian Education should reflect the development of integrity, honesty, excellence, tolerance and compassion for others. This philosophy is carried through at Sunrise Fullarton. We equip young people, in partnership with parents, to have the capacity to stand firm in their beliefs and who they are in this complex, ever-changing society.

Every day we start with the heart to develop character in our students. We focus on character in conversations with our children. We can share our experiences where character paid off for us in our lives, listening to and leaning on God. We can discuss how character contributes to excellence and success in our everyday lives, including at work, school and on the sporting field. I love that we can submit to God's design and walk in His will rather than struggle to be something we are not designed to be.

Teaching from a biblical perspective adds to the rich learning environment at Sunrise Fullarton. Our staff know each student by name and share their spiritual, emotional and academic journey.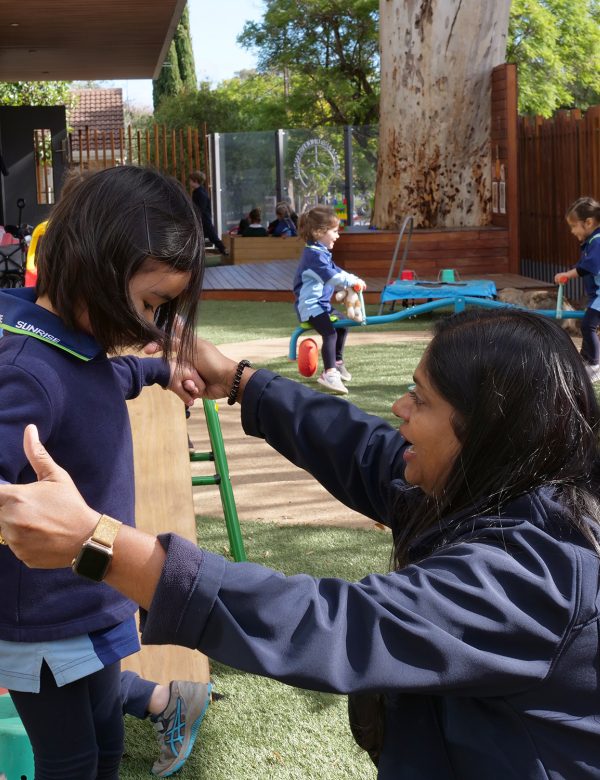 Meet Sunrise Fullarton ELC Director, Ms Sriyanthi Perera

Hello Families!

Please let me give you a snapshot of my experience. I hold a Diploma in Early Childhood and care. I have been in the Early Childhood profession for 18+ years now. I am extremely passionate about Early Years. I love working as an Educator, Educational Leader, and Centre Director. It gives me the opportunity to love the families and children entrusted to our care.

I have worked in Sri Lanka, Abu-Dhabi, Qatar, and now in Australia. I am so grateful for the experience I have received through my travels. It helps me to understand the uniqueness of different cultures and to support the families that come into our centre.

We look forward to meeting and working with you and your family within our centre community.