Our History
In partnership with the Paradise AOG Church's Board (now Futures), Sunrise Christian School created a school in Paradise. In 1989, Sunrise Paradise started with approximately 40 students in transportable classrooms at the rear of the church. The school was filled with committed parents, and their efforts built up a flourishing school community. Since then, the school has grown rather rapidly. Most transportable buildings are gone, and new facilities continue building the school's STEM and academic capability.
Today, the school is led by the principal, Matthew Steadman, with governance, oversight, and spiritual guidance entrusted to Adelaide Christian Schools (ACS), an incorporated association that governs several schools, including Temple Christian College, Sunrise Christian School – Whyalla, Adelaide Christian Schools Early Learning Centres, Discovery Christian College in Queensland, as well as international schools, Faith Christian College in South Carolina, USA, and Sunrise Bethel and Edai Town Christian Schools in Papua New Guinea.

Sunrise Paradise is pleased to offer Christian families ELC - Grade 6 with pathways to High School at Temple Christian College at Paralowie or Mile End.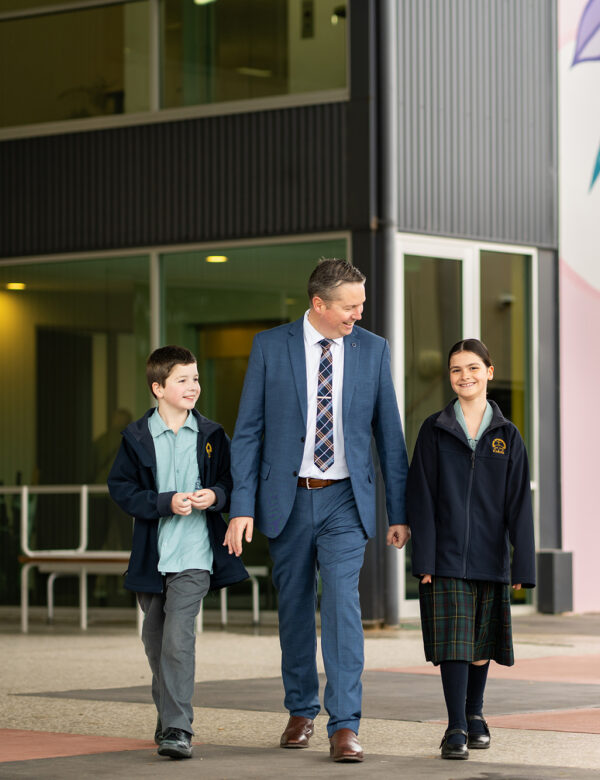 Meet Sunrise Paradise Principal, Mr Matthew Steadman

Hello. My name is Matthew Steadman, and it is my privilege to lead the Sunrise Christian School Paradise community. With two young sons of my own, I really can appreciate the journey parents start when selecting a school or ELC for their child.

I really value the small Christian community at Sunrise Paradise. I know every single student at Sunrise Paradise and have strong connections with their families inside and sometimes outside of school. Our wonderful staff and teachers act as an extension of the home, making the most of "teachable moments" to reinforce a God honouring culture and instil a healthy and rounded Biblical worldview. I truly see Sunrise Christian School as not just a school, but a community of people who are passionate about Jesus and developing the next generation of Christians.

I welcome you to come in for a chat and meet us personally. I encourage you to book a Principal's Tour where you will be able to see our school and meet our wonderful staff. Alternatively, you can arrange a personal tour with me, where I can answer any questions that you may have and discuss what we, as a Christian community, have to offer your family. To do so please contact the school or book a tour on our website.

I am confident that you will be pleased with what we present, and we hope that it will help you as you make the important decision of education for your child. We look forward to meeting with you and potentially partnering with you in helping raise your child into all that God has called them to be.

Meet our ELC Director, Ms Sarah Hogg

Hello, my name is Sarah Hogg and I am the Director and Kindy teacher at Sunrise Early Learning Centre in Paradise. I have been in various roles in the Education sector, including Primary School, Special Needs, and Early Childhood since 2004. I have a Bachelor's Degree in Early Childhood and Primary as well as a Diploma in Special Needs Education.

I am passionate about Christian Education and love partnering with families to build those early foundations in the children's faith and education journeys. At Sunrise Early Centre we run a play-based program, with a Biblical focus throughout. Constructive and meaningful play allows children to experience a wide range of activities to achieve specific learning outcomes as outlined in the Early Year Learning Framework.

We provide a caring, nurturing, and safe environment in which children are encouraged to reach their full, unique potential. We believe that each child is precious and has wonderful God-given gifts and abilities that are to be nurtured and encouraged. The team I am fortunate to work with shares my passion for seeing children meet their potential. They are dedicated, professional and highly qualified.

We invite you to come and visit our centre and see for yourself our commitment to your child's early learning journey.